I'll be here for you

Sleep well, sweetheart
Dream your dreams tonight
I'll be here for you
Till the morning light

Refr.
When the rain comes falling down
When the cold wind blows
When you feel you are almost drowned
And heavens door is closed
I'll be here for you
I'll be here for you
Sleep well, my love
Close your tired eyes
I'll be here for you
Till sunrise
Refr.
Sleep well, my child
Let your thoughts drift away
I'll be here for you
Till the break of day
Refr.
---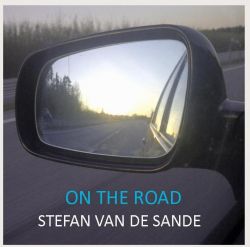 ---
---
Title: I'll Be Here For You
Song & Lyrics: Stefan van de Sande
Album: On The Road
Year release: 2015
Year composing: 2013
Info: When your child, or your girlfriend needs company, because they can't get no sleep. Lit some candles and play softly some mellow and wee chords. It is doing miracles.